THE EXCEPTION IS
HEMP YOU CAN FEEL
We started our company with two things in mind.
One, we truly believe in the health benefits that CBD can provide to the world. Two, we will find a way to produce the purest form of CBD while enhancing the planet and the people around us.
Bee-Fuse™ Technology harnesses the natural properties of bees and hemp to create an all-natural, chemical-free, water-soluble, and hemp and CBD-rich infusion. Honeybees love hemp, which they readily consume to produce a unique hemp extract fortified honey. The secret is in the enzymes used by bees to convert nectar into honey.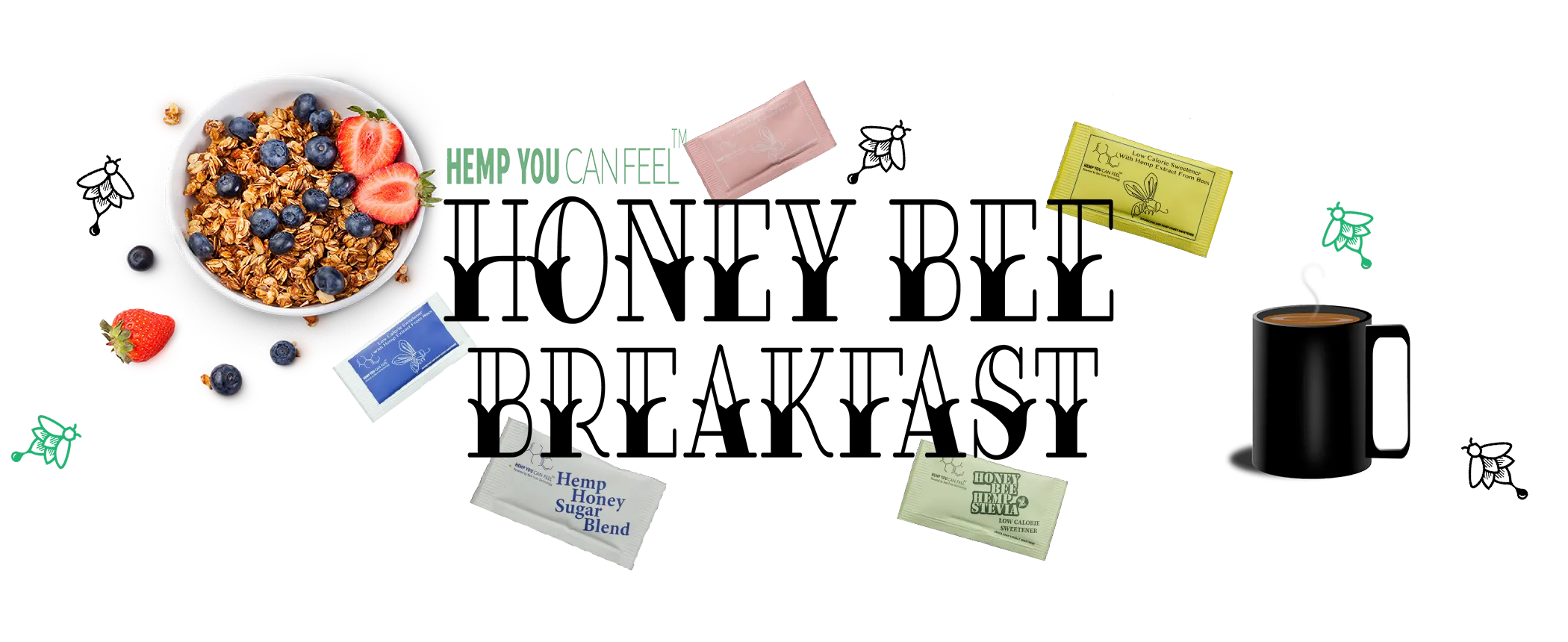 ---
Hemp You Can Feel Sweeteners are special. Made 100% in house and incredibly easy to use. It is a healthy sweetener replacement for your coffee, tea, beverages, and even your baking needs. Your morning coffee routine now allows you to enjoy all the get-up-and-go of coffee, without the jitters. Each packet is filled with our Hemp You Can Feel™, powered by Bee-Fuse™ Technology allowing you to consume less while feeling more. Conveniently packaged individually for a quick on the go uplifting serving. Our sweeteners mix effortlessly into any beverage WITHOUT altering the taste or clouding. Stir it up or mix it down into your morning wellness routine.
---
We use the finest ingredients available in Hemp You Can Feel™ Coffee. While organic certification is not available for this type of product, 100% of our ingredients natural, and many are certified organic. We use NO chemicals, GMOs, or artificial anything. Our coffees are special too. 100% sourced from South America - we supervise the roasting, grinding and packaging process with our one staff. Our hemp extracts are truly unique too. We combine certified and laboratory tested hemp extracts into a unique infusion performed at our own laboratory. In this process, we use organic inulin derived from organic vegetables combined with trace amounts of organic vegetable oil, organic coconut oil and non-infused honey powered by Bee-Fuse™Technology.

---
All Natural Hemp Infusions from Farms not Laboratories

Zero Hemp Taste

Made From the Finest Ingredients Available

Feel Alert, Calm & Focused

Compliments your Natural Wellness Routine

All Of The Get-Up-And- Go Without The Jitters